Carpet Patterns
As with any traditional artistic craft,  oriental carpets are custom-made and highly individual items. They are characterized by a variety of patterns, shapes and colors that are employed depending on the place where the carpets are knotted. Urban carpets, for example, are mostly floral. Peasant, village and nomad carpets, by contrast, are mostly geometrically patterned. Experts are perfectly capable of identifying a carpet's origin based on its pattern.
The variety of patterns among Persion rugs is inexhaustible. You will find geometric shapes of all and any kind in addition to images that range from landscapes, gardens and flowers to delicate ornaments. Animals and mythical creatures are also immortalized on oriental carpets. The numerous motifs and patterns have emerged over the centuries and have remained virtually unchanged over the years. An oriental carpet traditionally has a large center field that is surrounded by a main border with mostly floral elements. There are also one or more secondary borders that are designed rather simply in terms of their patterns. The two halves are mostly identical so that the carpet can be viewed from both sides.
Each weaver has his own artistic signature. Most of the time, carpets from cities and market centers, such as Isfahan or Tabriz, have a slightly finer quality and are more elaborately crafted in terms of materials and technology. These carpets are often linked to fixed specifications (e.g. commissioned orders), and the artists work with designs drawn on graft paper.
The patterns of traditional nomad and peasant carpets, on the other hand, are usually designed a bit coarser and more strongly. These rugs are considered very authentic and are highly popular among oriental carpets. The patterns are mostly made from memory because they have been a part of the family tradition for centuries.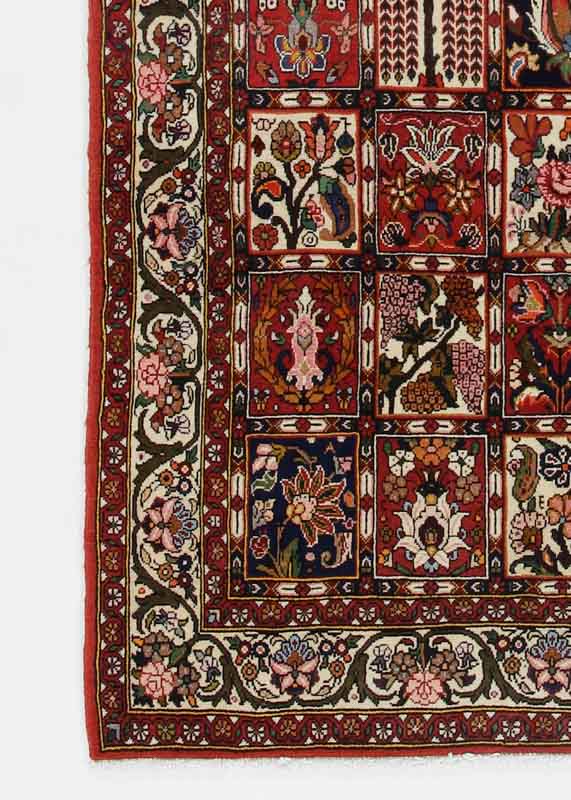 Bakhtiar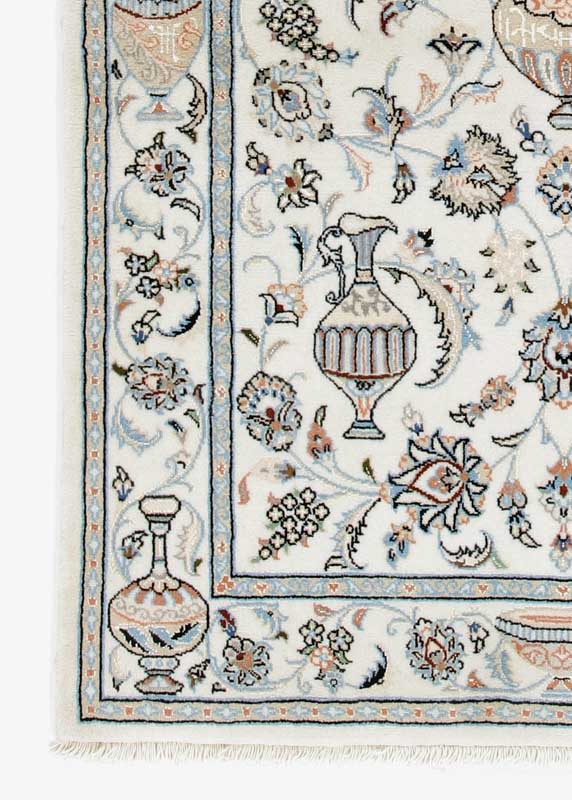 Kashmar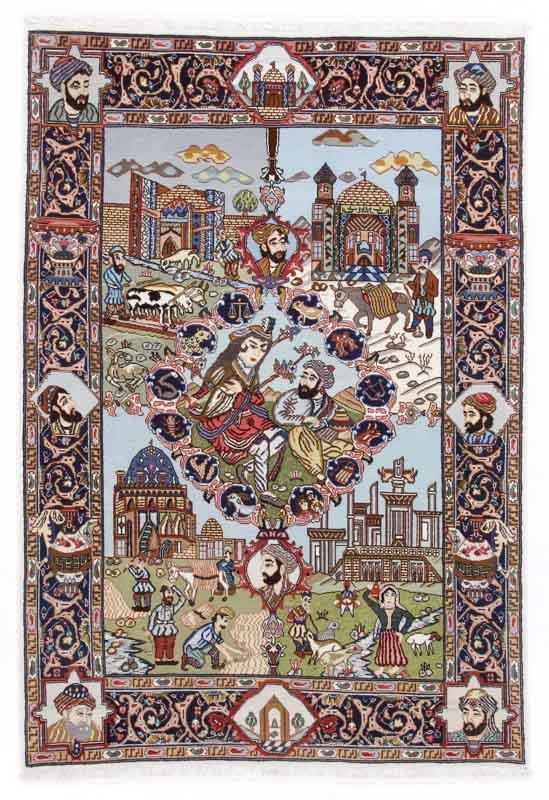 Tabriz
Ghom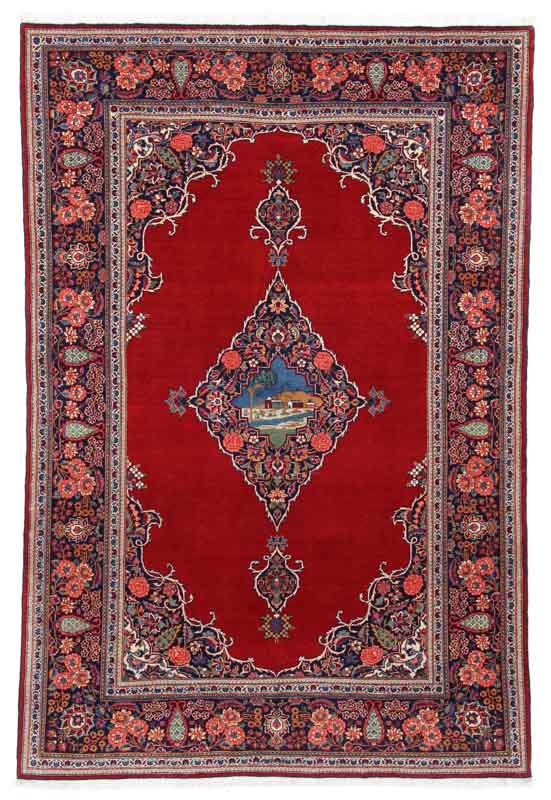 Kashan