Pile Distortions
So-called pile distortions may occur on all oriental carpets caused by shipment or one-sided wear and tear over the course of time. Pile distortions are irregularities in appearance resulting from failure of the pile to stand uniformly parallel; instead, individual threads run crosswise and against the direction of the pile.
Pile distortion occurs primarily on larger carpets, for example, when an oriental carpet is folded and not rolled. However the pile recovers on its own within a few days after the carpet is unfolded. Pile distortions may also occur by placing or moving furniture on the carpet or by walking in only one direction on the carpet.
If you have bought a carpet online and do not want to wait for the pile to settle again, you can actively smooth the carpet again by brushing and combing it ⇒Carpet Care. Turning the carpet regularly is likewise helpful because it prevents one-sided wear. Important note for you: pile distortions do not reduce the carpet's quality.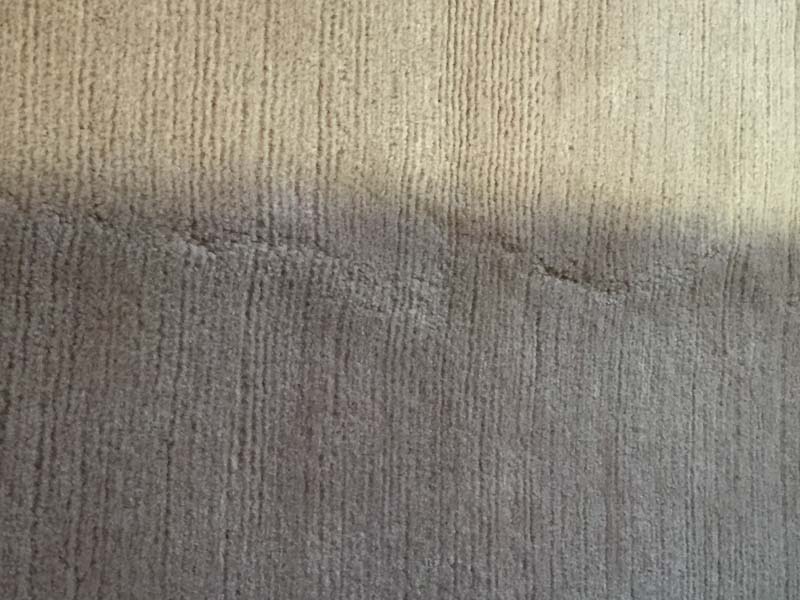 Pile Distortions