Manufacturing Methods
The majority of oriental carpets are classically hand-knotted via traditional craftsmanship. Moreover, there are also woven oriental carpets, known as – Kelims.
A carpet will mostly be hand-knotted in the home, frequently by several family members sharing in the work. Completion of an oriental carpet can take several months or years. The carpets are typically created on an upright loom. The loom is aligned depending on the size of the desired carpet and strung with the base weave, i.e., so-called warp threads, which are primarily made of cotton, sheep wool or, less frequently, silk. Nomad carpets are customarily crafted on a horizontal loom, which can be rolled up and is "mobile" when the families move on. In the case of peasant and nomad carpets, large carpets above 6 square meters in size are hardly knotted at all. The farmers' homes are too modest, and large looms are unsuitable for nomads.
Two different knots have prevailed, i.e., the symmetrical knot ("Turkish knot") and the asymmetric knot ("Persian knot"). There are also numerous other knots that have been passed down over the years in specific provenances and for certain traditional family patterns.
Sheep wool is the primary material used for the pile; however, cotton and silk are also used. The pile threads are individually knotted with the warp threads. A weft thread is passed through warp threads after ever row of knots to stabilize the weave, and the entire weave is compacted by beating it with an instrument similar to a comb.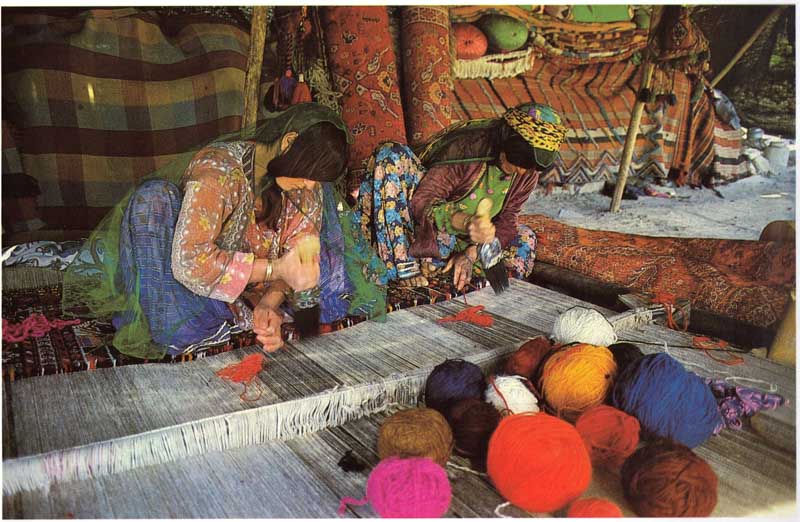 Horizontal loom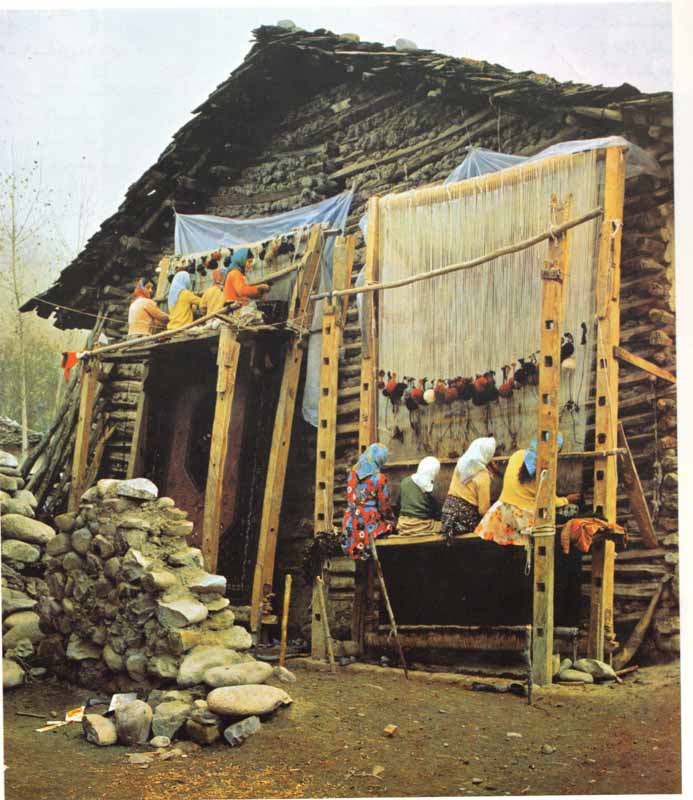 Loom for big carpets