Carpet Signatures
Works of great painters not only bear handwritten signatures. Some oriental carpets also bear the name of their creators. For the most part, more well-known artists will immortalize their names on their artworks.
You will mostly mainly find the signature centered in the edge of one of the rug's two short sides. Usually you can read the weaver's or even the draftsman's name, the provenience (place of origin) and the country of origin.  When you look at a rug in our online shop, you will be able to recognize if a signature is present or not.
The signature is a special, added feature that distinguishes an oriental carpet. Finer rugs with more delicate and elaborate patterns will usually bear the artist's name.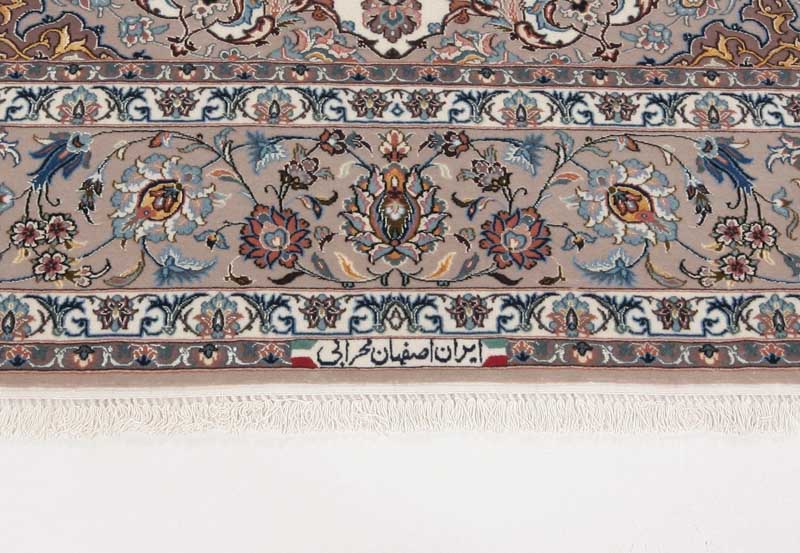 Signature Iran Isfahan Mehrabi