Carpets' Ages
The value of an oriental carpet will always depend on its origin, the material used, its style and its rarity. Age also plays a role in appraising the carpet's value. Age generally never reduces the value of an orient carpet. If anything, age is more likely to have a value-enhancing impact if a carpet is well preserved and a rarity. An oriental carpet remains durable for a very long time due to high-quality craftsmanship and use of first class materials. Over the years, it develops a beautiful and a fully desired patina which may indeed entice you to acquire a used and aged oriental rug. In instances of older rugs, it is indeed important to always note how well the carpet's general condition is preserved and how worn-down the pile may be.
When you buy a "new" oriental carpet online, the carpet will be brand new and straight from the loom only in rare instances. Most carpets in mint condition are up to 15 years old. You need to consider that knotting an oriental carpet can take several months or years and that oriental rugs are always purchased on site in the provenances (their places of origin). The route to your home also takes some time, especially in instances of popular nomad carpets.
Carpets up to 20 years old are considered "new knotting." These carpets account for the bulk of today's carpet offers. "Older items" are between 20 and 50 years old. Oriental carpets that are at least 50 years old are classified as "old." "Antique" carpets are older than 100 years, and they can hardly be found commercially today. We use the following age ratings: new, semi-old and antique.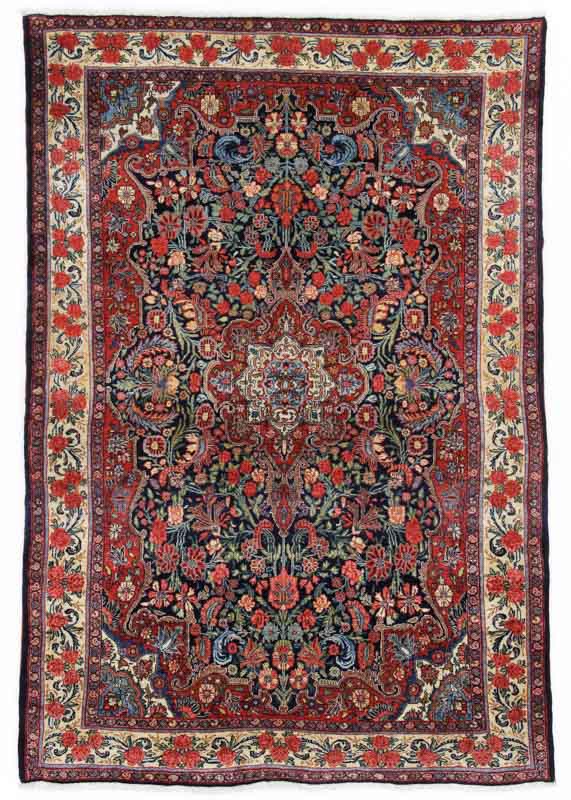 Bidjar
 ca. 1930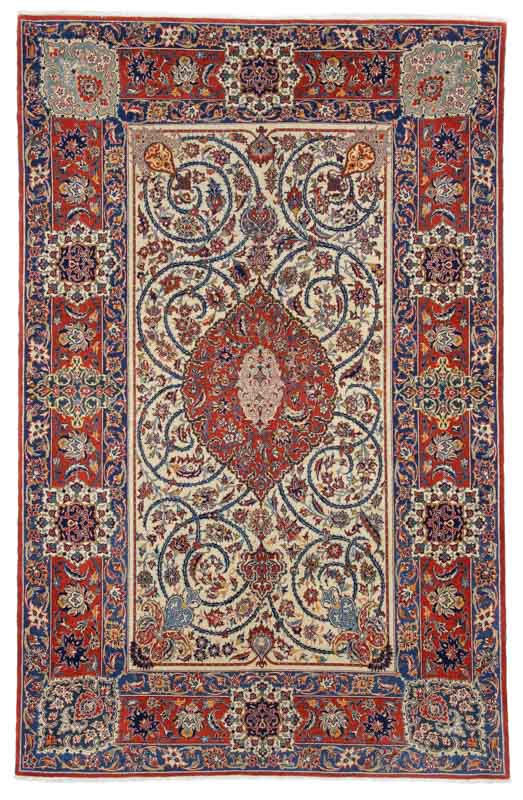 Isfahan
 silk ca. 1950